The 3rd Selected Works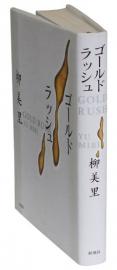 TITLE
AUTHOR
Translator
GERMAN / Kristina Iwata-Weickgenannt

Originally Published by:
Shinchosha (1998)
KEY POINTS
Popular, award-winning novelist and playwright.
Chilling tale of a child murderer.
SYNOPSIS
A novel based on child murders (the victims were a girl of ten and a boy of eleven) committed in 1997 in a residential area of Kobe.
The main character, Kazuki, is a boy of fourteen whose father, Hidetomo, is head of a pachinko parlor empire. Kazuki's brother, Koki, suffers from a genetic disorder, Williams syndrome, and requires constant care. To groom his other son as heir, the doting father lavishes a fine education on him and is generally indulgent. Kazuki goes to an elite private school, but he gradually takes to cutting classes, becomes hooked on drugs, and gets involved in the gang rape of a high school girl. His elder sister, Miho, is a part-time prostitute, while his mother, Miki, turns to religion and withdraws from the family, eventually leaving home. Hidetomo, who is physically abusive to both Miho and Miki, is also frequently away.
Kazuki kills his father with a sword and buries the body in a basement vault filled with gold—the very gold he is planning to inherit. The second half of the book shows the boy's desperate attempts to take over his "missing" father's job at the tender age of fourteen, and the eventual meltdown of his plans. Kazuki confesses the murder to his girlfriend, Kyoko, who urges him to turn himself in. Before going to the police he, his brother, and Kyoko set out for the zoo—only for Yokohama to be hit by an earthquake of unprecedented scale. "Is it wrong to kill someone?" Kazuki asks Kyoko. He sees everything as a game, and even after murdering his father believes in his ability to escape from the police.
In this work author Miri Yu has created a true enfant terrible and penned a variation on
Crime and Punishment
.